New HADECS3 Camera Testing on M90 near Kirkliston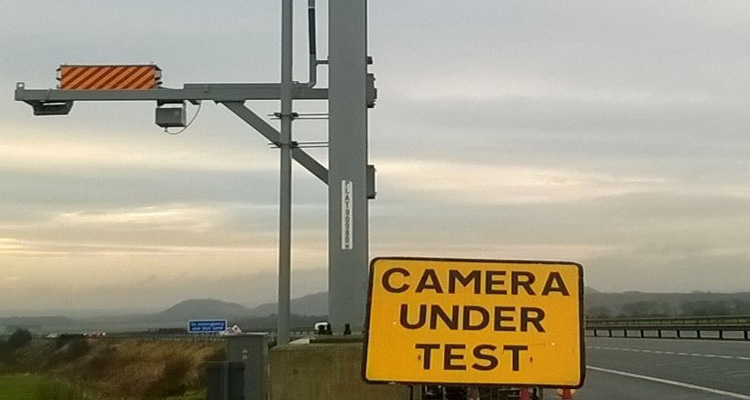 Published: 13/04/2018 11:16:12
The Forth Replacement Crossing (FRC) project will create a 13.7 mile (22km) 'managed motorway' by using an Intelligent Transport System (ITS) to help regulate the flow of traffic approaching and crossing the Forth.
This is the first time such a system will have been used in Scotland.
Similar managed motorways have been successfully implemented in England, for example on the M42 and M25.
This is being opened in phases – starting with phases 1 (Fife) and 2 (Edinburgh, West Lothian) which opened in the winter of 2012 with the third and final phase going live on completion of the crossing.
ITS will then extend along a 22km corridor from the M90 Halbeath Junction over the new bridge to the M9 north of Newbridge Junction.
Drivers require no specialist skills to use roads featuring ITS.
Overhead gantries spaced regularly along the corridor will provide lane control, variable mandatory speed control and bus lane control. Variable message signs on the gantries will provide drivers with a wide range of traffic information.
Mandatory variable speed limits will be applied when necessary - e.g. during incidents or when significant congestion occurs.  The speed limits will be enforced.
Benefits
There is clear evidence from similar schemes in the UK and across the world that Intelligent Transport Systems increase road operational efficiency, capacity and safety.
During incidents or periods of congestion when demand exceeds capacity, the system will set signals and message signs to inform and advise drivers to effectively manage incidents and reduce queues
Variable mandatory speed control will help maintain a steady flow of traffic and limit congestion to make journey times more reliable
Evidence indicates that systems which reduce vehicle queues can reduce accidents resulting in injury by up to 13%
Speed Limit Enforcement
As the first stage in the implementation of enforcement equipment for the Variable Mandatory Speed Limits (VMSL) a single HADECS3 enforcement camera was installed on the M90 southbound carriageway at its approach to the M9 Junction 1A, Kirkliston, in December 2016. This camera is currently being used as part of a testing exercise to assess system operation and performance. Testing is continuing and the camera flash was switched on early February 2017.
The camera will not be generating offences during this testing period however drivers should be aware that speed limits will be enforced by Police Scotland in the normal manner. When the testing period is complete and enforcement commences, further roadside, online and media communication will be provided.